As noted at the coach's meeting, there is a chance we will need to delay the start of the Interval Start 3km Free and/or 5km Free races due to the temperature. A decision will be made at 9am.
Currently, the start list is available on zone4.ca with the optimistic first start at 10am. Please note that scratches have been entered but racers still appear in the public start list.
The attached Captain's Meeting presentation has been corrected for changes to race order and now has a map to the banquet parking.
Ontario Midget Championships 2017 presented by LLF Lawyers LLP
*** Note: Registration is now closed
Kawartha Nordic is excited to be hosting the 2017 Ontario Midget Championships from March 3-5, 2017. This three-day event offers the chance for skiers of all ages to see what cross country ski racing is all about, and we are hoping you and your family will come as spectators, volunteers or racers.
This year's event will feature an exciting head-to-head ski cross event under the lights on Friday night.
While this is an Ontario Championships, for many of the athletes this will be their first ski race, and as such is structured to be a fun and easy-going event. There will be classic and skate ski races in both individual and team relay formats.
We encourage all male skiers born in 2002–2007, female skiers born in 2003–2007 and paranordic skiers born in 2001–2007 to participate.
For details, please check out the official 2017 Ontario Midget Championships Race Notice or Avis De Course les Championnats de Midget de l'Ontario 2017 — revised 18 Jan 2017.
read more
As results become available, this page will be updated.
The 2017 Double Double will be held on Sunday, February 26, 2017. Come challenge yourself in the Kawartha Nordic Skiathlon! You set your own goal whether it be the Double-Double or Medium Regular.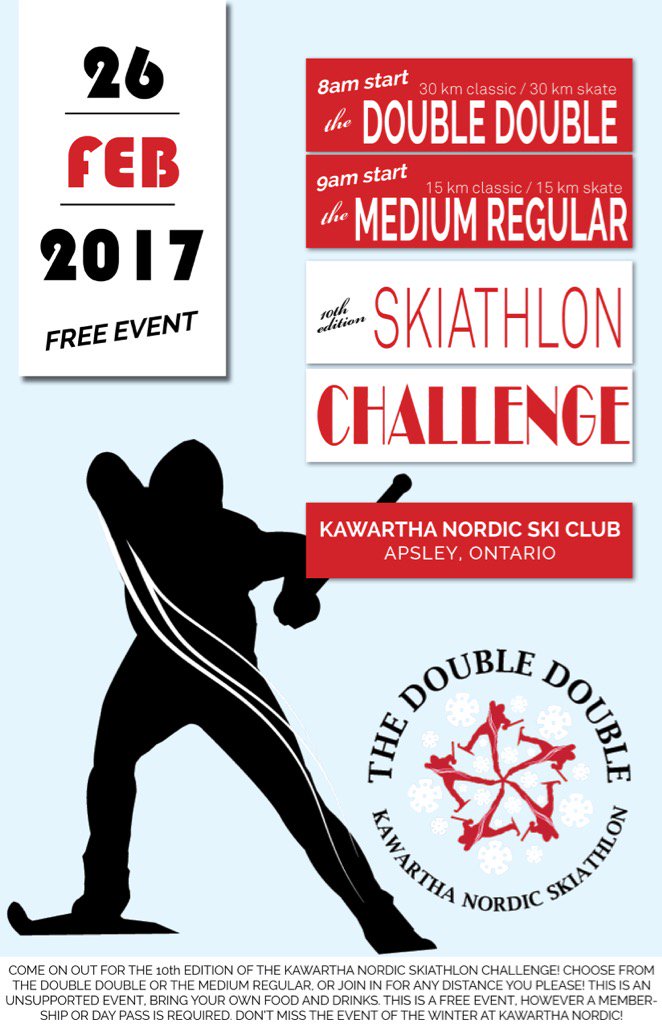 Come explore the Kawartha Nordic snowshoe trails! The plentiful snow this winter is making for great snowshoeing. New signs have been installed this year to guide snowshoers over three stacked loops. Each trail covers very picturesque terrain. The longest trail is 7.5km and visits the Laderach cabin. Check out the trail maps to plan your route!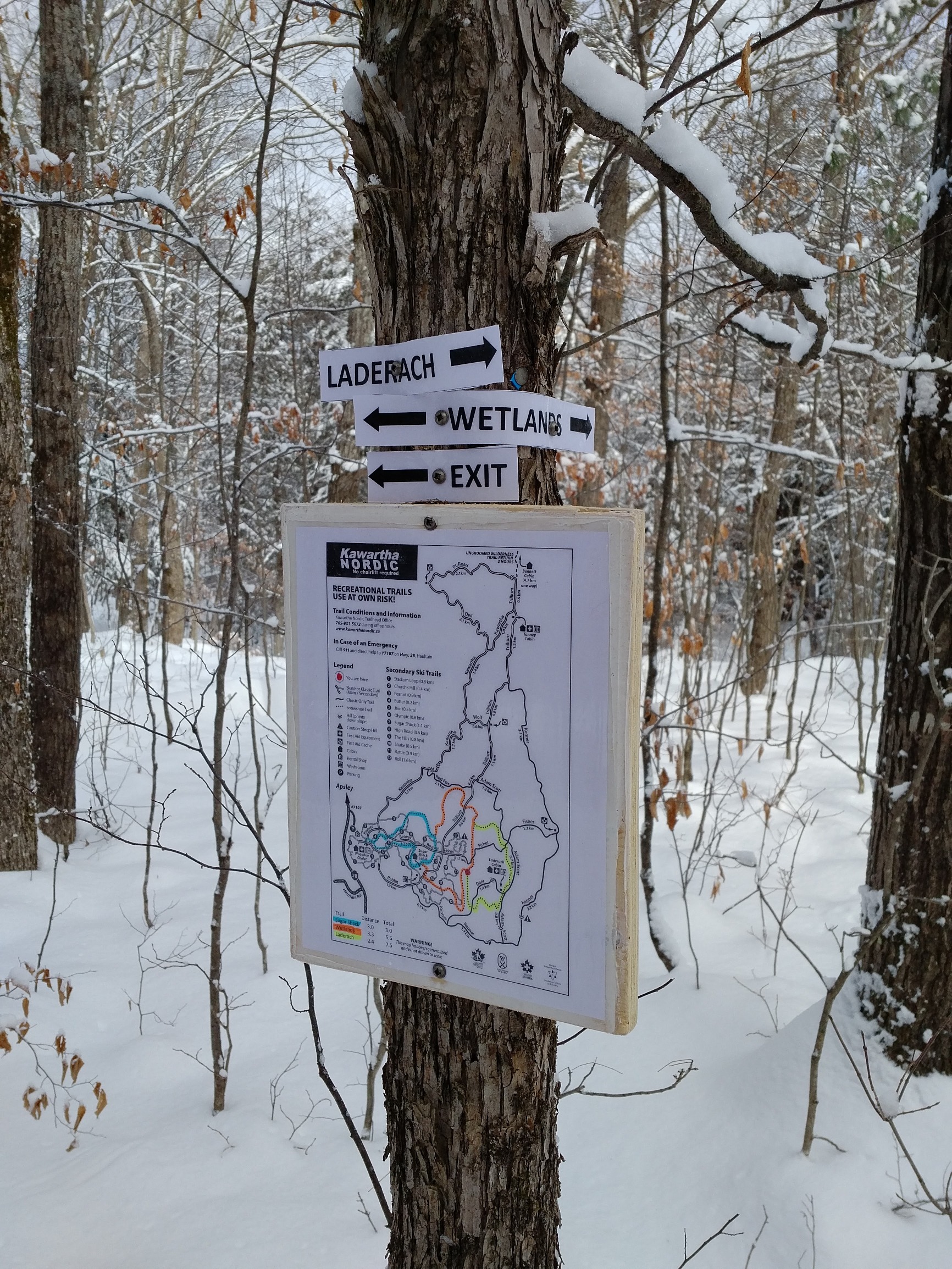 Classic and skate ski lessons will be offered on Sundays in January and February. Is it time to hone up your skills? Then join a group ski lesson this winter! Book your group lesson online or contact us at (705) 931-5672 or contact@kawarthanordic.ca for information on private lessons.