Saturday, February 17, 2018 10:00 AM
DISTANCES: The Youth Cookie Race is 2.5 km. Enduro course lengths are 5, 10 or 20 km with options for solo skiers and 2-person teams.
AGE CATEGORIES: The 2.5 km Youth Cookie Race option is open to children 12 years old and under. The 5, 10 and 20 km Enduro options age classes are 13-20 yrs, 21-35 yrs, 36-55 yrs, 55+ for women and men (classic or skating). Teams may be comprised of any gender.
ENDURO FORMAT: An individual skier may ski either distance. In a 2-person team event, each team member will ski one 5 or 10 km lap. Team finish times are the sum of the individual team member times.
SKATE OR CLASSIC: The course will be groomed for skate and classic skiers.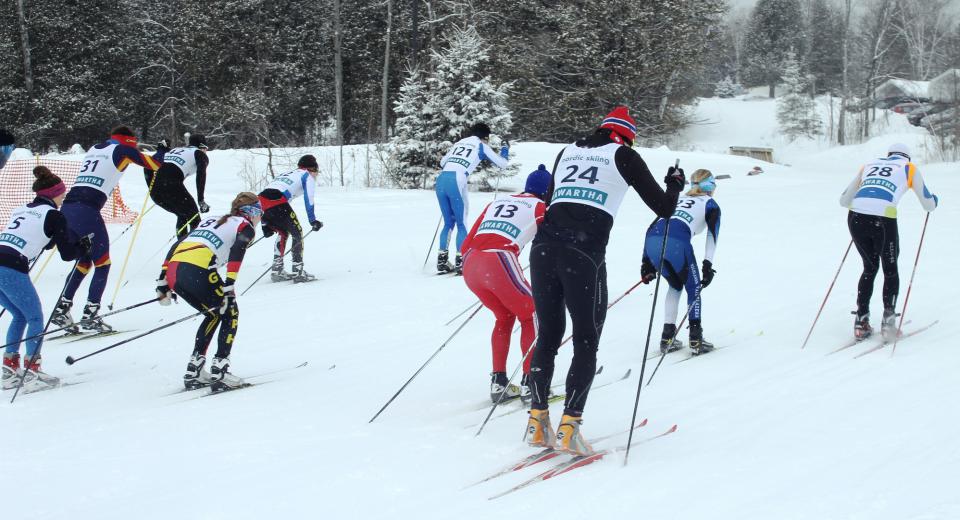 read more
Youth Programs on Jan 20 will be relocated to TASS high school in Peterborough due to icy conditions surrounding the chalet and in the stadium area. Parents should check the email from Ryan. Trails at Kawartha Nordic remain open with better conditions north of Adam Scott and Trillium junction.
Our rental shop has all the equipment for your skate or classic ski or snowshoe adventure at Kawartha Nordic. Hours and prices posted here.
Classic and skate ski lessons will be offered on Sundays in January and February. Is it time to hone up your skills? Then join a group ski lesson this winter! Book your lesson online or contact us at (705) 931-5672 or contact@kawarthanordic.ca for information on private lessons.
*** Demo day is CANCELLED on Jan 20 and will be rescheduled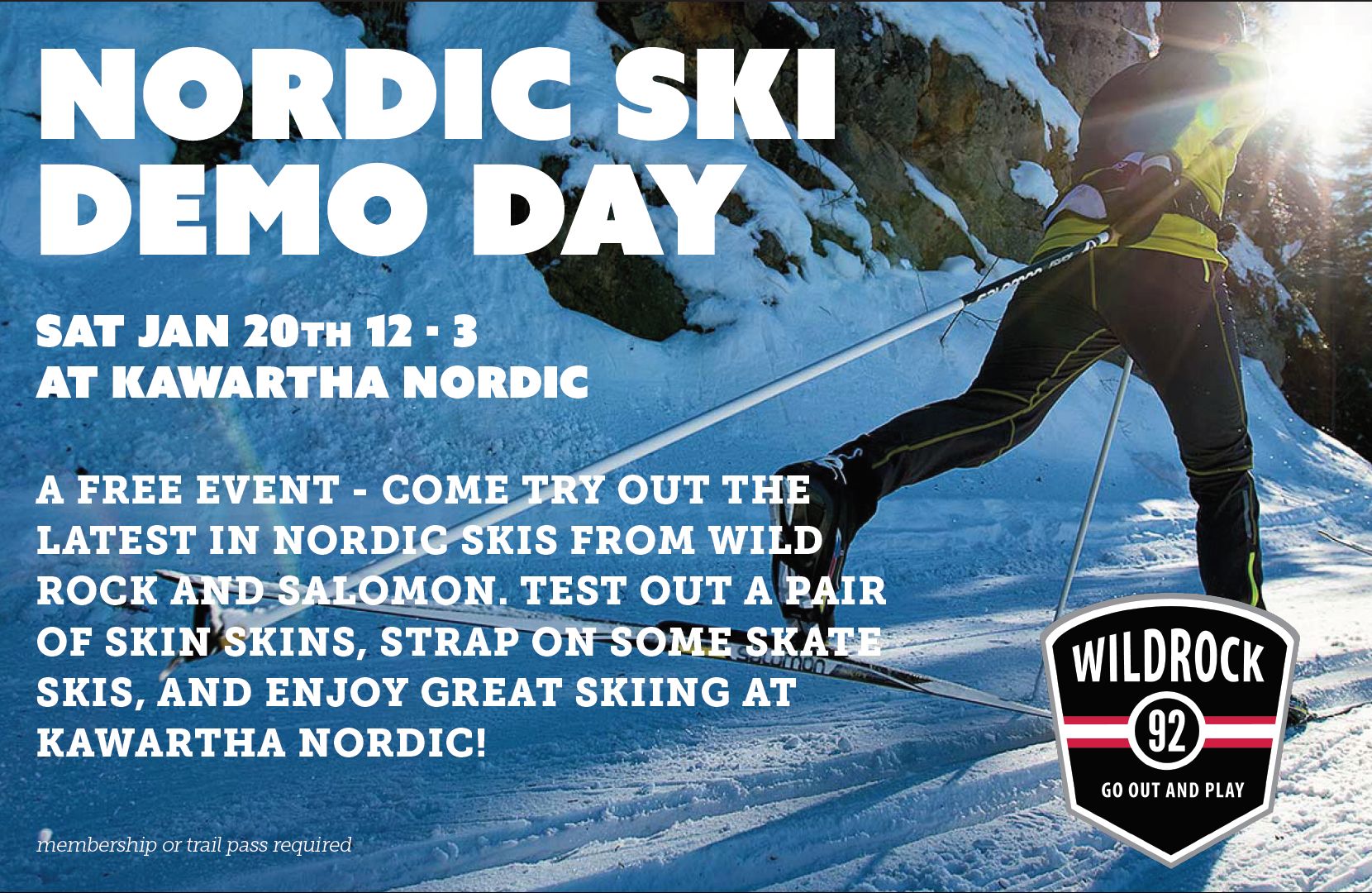 The 2018 Double Double will be held on Sunday, February 25, 2018. Come challenge yourself in the Kawartha Nordic Skiathlon! You set your own goal whether it be the Double-Double or Medium Regular.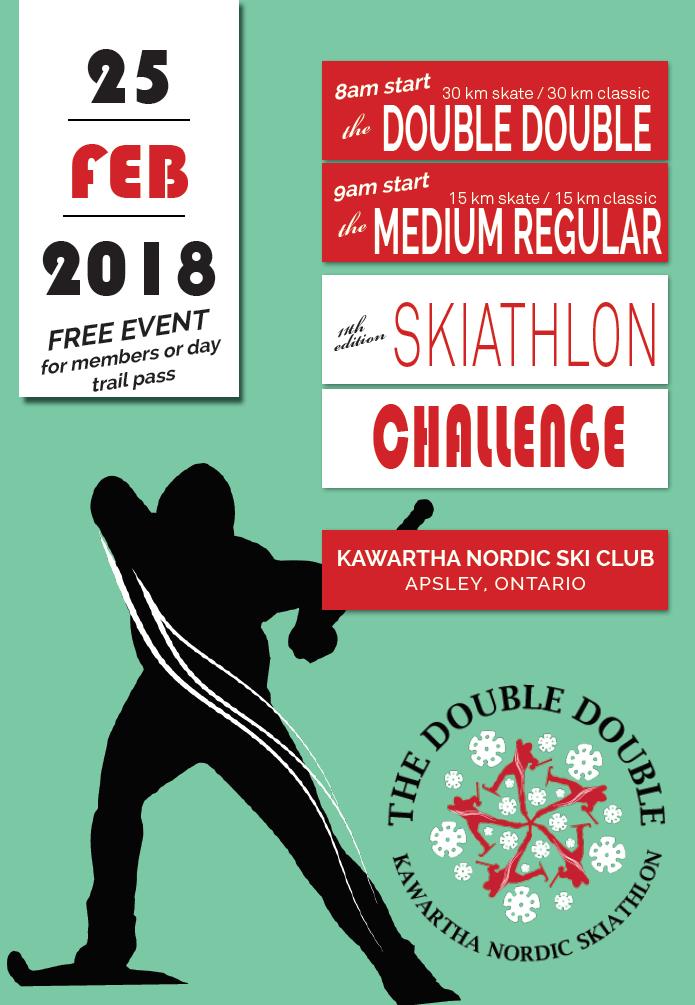 Looking for a gift for that special someone in your life? Gift certificates in any amount are available for purchase online and can be redeemed online for membership and program registration or in person at Kawartha Nordic for trail passes or rentals.
Purchase your gift certificate today!
New for 2017-2018! Check out the new snowshoe trail map with new names for the snowshoe trail loops: Heartlands, Wetlands, and Uplands. The map now includes segment distances so you can plan your route. Enjoy