Join fellow skiers for a moonlight ski. Jan 31 is the snow moon (normally in Feb but this year on Jan 31) so what better time to enjoy a nightime ski at Kawartha Nordic. Meet at 7pm at the Woodfine Chalet. The group will plan the route.
Snow in the forecast today so skiing should be improved, but the clouds and snow may hide the moon, so bring your headlamp.
*** The Bennett ski is cancelled given snow conditions...
Do you enjoy backcountry skiing?! Join with fellow classic skiers on March 4 to visit the northermost cabin at Kawartha Nordic. This long ski tour is 22 km return with the first 6km on groomed trails and the next 5km on the ungroomed Bennett wilderness trail (returning via the same route). The reward is some beautiful backcountry skiing and a check on your bucket list! Meet at Woodfine chalet at 10am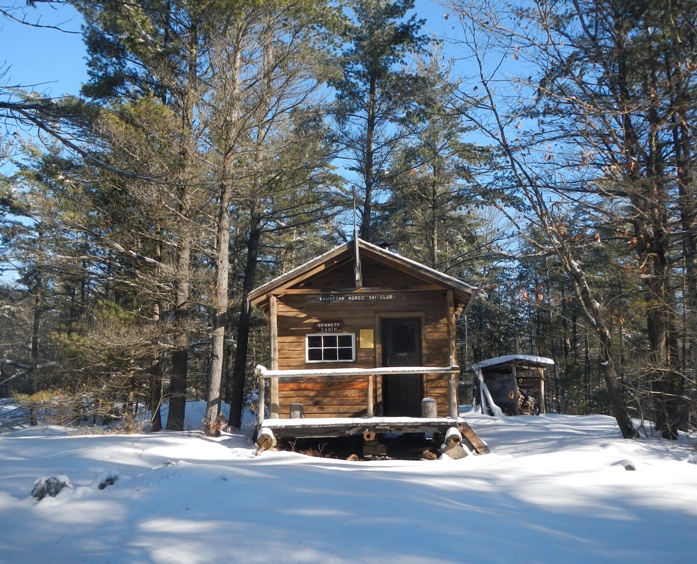 Our rental shop has all the equipment for your skate or classic ski or snowshoe adventure at Kawartha Nordic. Hours and prices posted here.
Classic and skate ski lessons will be offered on Sundays in January and February. Is it time to hone up your skills? Then join a group ski lesson this winter! Book your lesson online or contact us at (705) 931-5672 or contact@kawarthanordic.ca for information on private lessons.
** Sadly the Double Double is cancelled for 2018. Trails are open but with the thin base along Beaver and lower Trillium and the forecasted freezing rain/rain on Sunday, organizers have decided to cancel the DD this year.
The 2018 Double Double will be held on Sunday, February 25, 2018. Come challenge yourself in the Kawartha Nordic Skiathlon! You set your own goal whether it be the Double-Double or Medium Regular.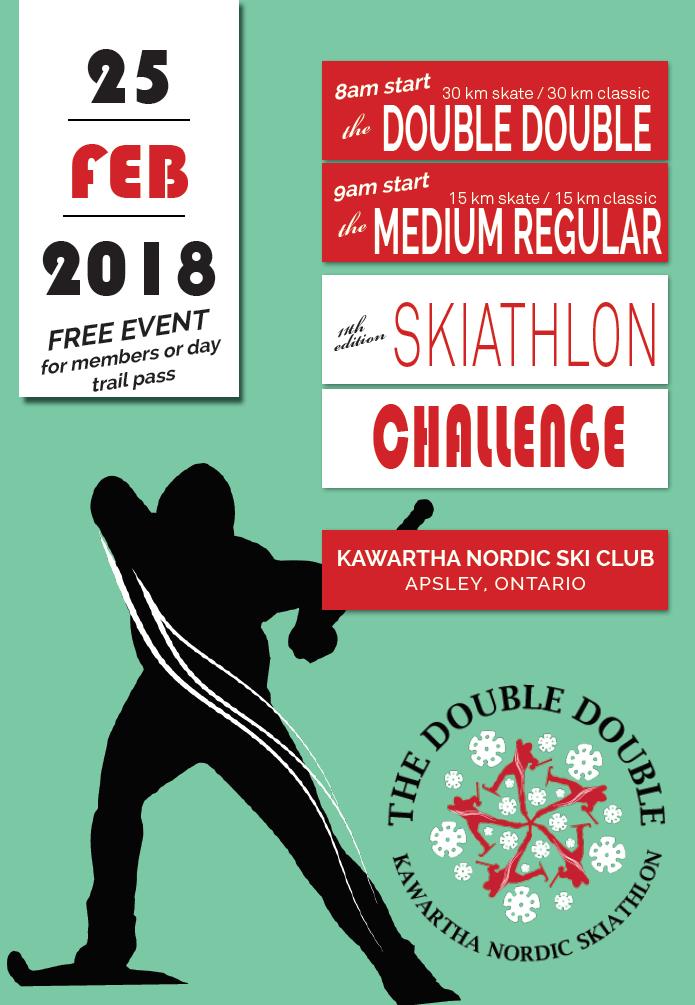 The Kawartha Family Enduro offers 5km, 10km and 20km races in Classic or Free technique for individuals or relay teams on a 5km looped course.
First racers start Saturday 17 February 2018 at 9:00am, and trails are open for public skiing during the race.
For complete details see the Race Notice and Course Maps.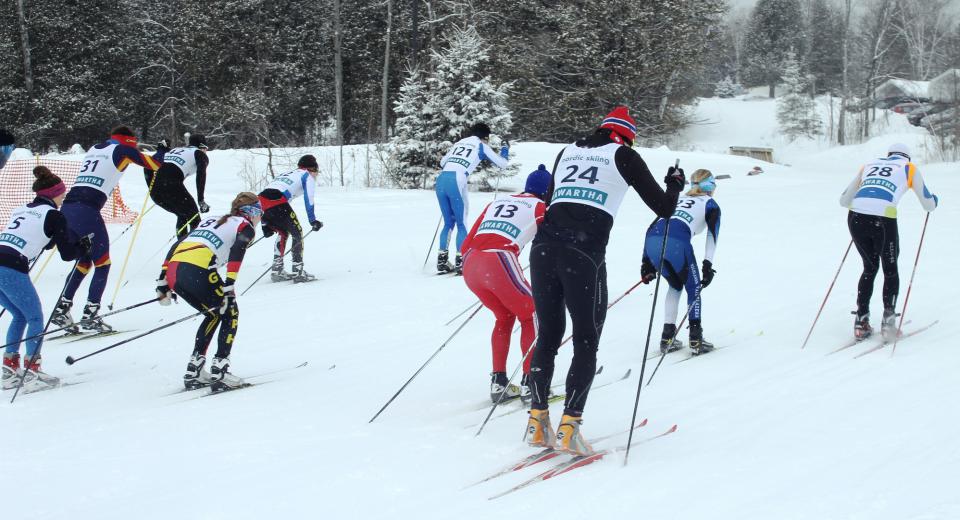 Looking for a gift for that special someone in your life? Gift certificates in any amount are available for purchase online and can be redeemed online for membership and program registration or in person at Kawartha Nordic for trail passes or rentals.
Purchase your gift certificate today!
2018 COSSA/CISAA Championships Race. Trails remain open for public skiing.