On Feb 15th 2017 Kawartha Nordic will be hosting the 2017 COSSA event. Trails are still open to members and day use skiers, with just a handful of the new trails being dedicated to the race. Drop into the trailer for more trail information!
Nordic ski racers in grades 6 through 12 will be competing in a freestyle interval start race and a 3x Team Sprint in this annual event hosted by Kawartha Nordic.
The 2017 Double Double will be held on Sunday, February 26, 2017. Come challenge yourself in the Kawartha Nordic Skiathlon! You set your own goal whether it be the Double-Double or Medium Regular.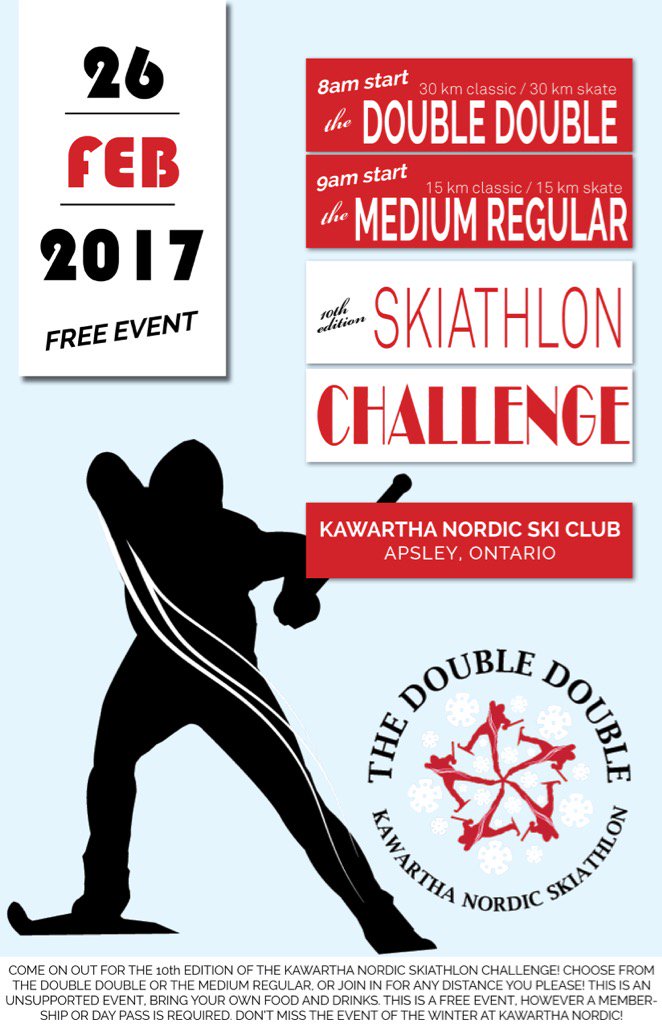 Come explore the Kawartha Nordic snowshoe trails! The plentiful snow this winter is making for great snowshoeing. New signs have been installed this year to guide snowshoers over three stacked loops. Each trail covers very picturesque terrain. The longest trail is 7.5km and visits the Laderach cabin. Check out the trail maps to plan your route!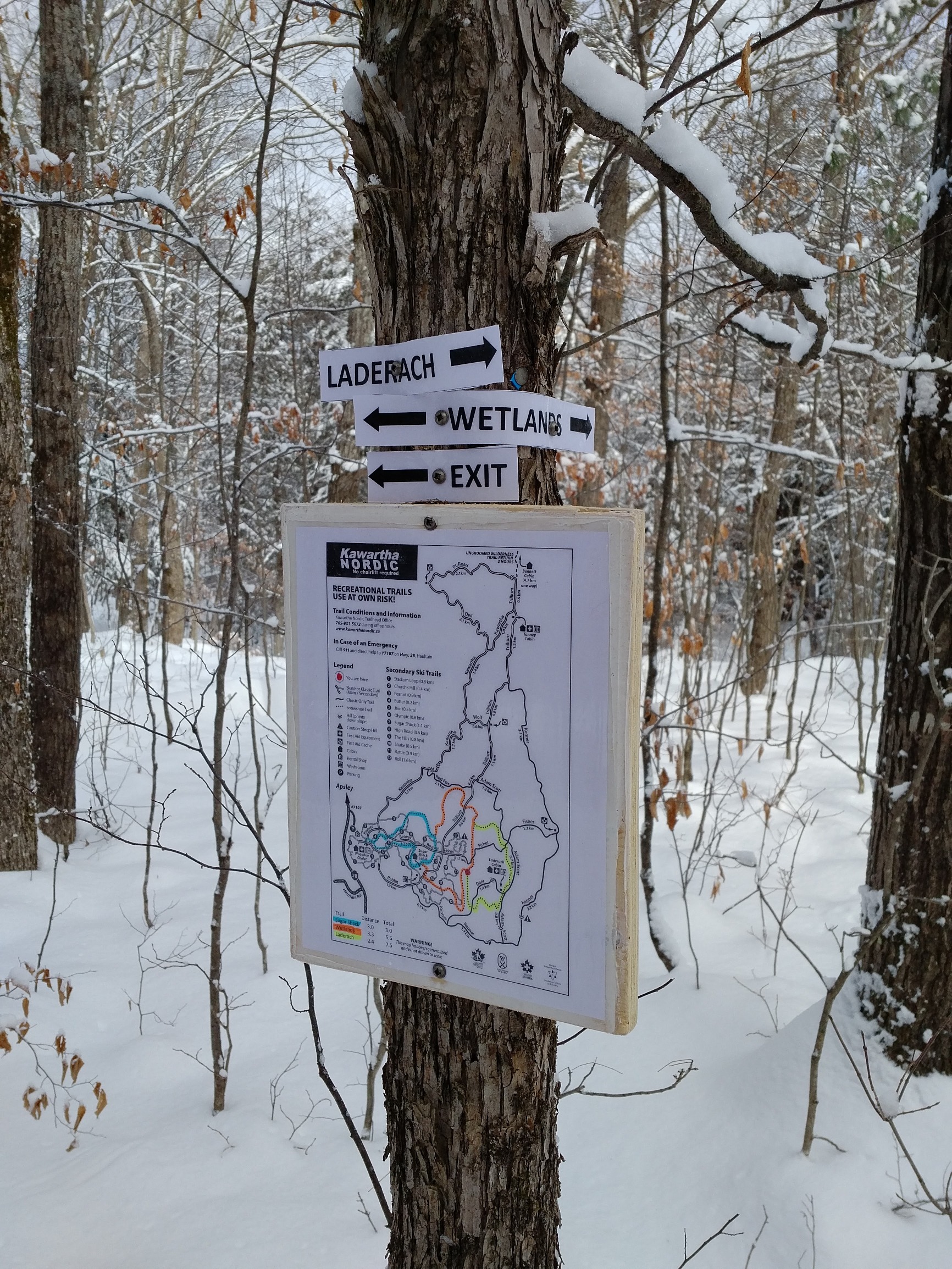 We're very excited to be opening a second pre-order for Kawartha Nordic clothing sales in partnership with Peterborough Northern Designs (Flavour Fashion). Proceeds will go to support club operations and programming. Orders will be taken for a limited time only until January 22, 2017. Check out the great line-up of high quality tee-shirts, women's tee-shirts, long sleeve shirts, and hooded sweaters in the online catalogue and then order them online. Pre-orders submitted before January 22nd will be ready by late-February.
read more
Looking for a gift for that special someone in your life? Gift certificates in any amount are available for purchase online and can be redeemed online for membership and program registration or in person at Kawartha Nordic for trail passes or rentals. Gift certificates are processed within 24 hours and emailed to the purchaser.
Trails opened at Kawartha Nordic on December 13 thanks to the snow storm on Sunday/Monday and to the hard work of our grooming team! Tanney loop (Beaver, Trillium, Kawartha, Wolf) has been packed and groomed but not trackset. Coverage is thin but will improve as new snow is in the forecast. The rental shop will be opening soon. More trails will be opened as the snow continues to fall.
Cancelled due to rain...
This year's annual celebration of youth skiing will be taking place Saturday 25 Feb 2017. All youth program participants and their families are invited to a day of games, activities and a BBQ lunch