Kawartha Nordic is looking for Candidates to fulfill the following roles for the 2021-2022 ski season.
Details on the positions and information regarding how to apply can be found in the following job notice.
The Annual General Meeting of the members of the KAWARTHA NORDIC SKI CLUB, INCORPORATED will be held on Monday November 8, 2021 from 7:00 pm to 8:00 pm. In addition to the electing our directors and receiving the annual and financial report, come on out to hear about the modifications to our programs and services this year.
Nominations for Directors may be made in writing and filed with the Secretary seven (7) days prior to the Annual General Meeting. All members in good standing, 16 years or over, are eligible to vote. Nominations may be sent to Kawartha Nordic Ski Club Inc., PO Box 1371, Peterborough ON, K9J 7H6 or board@kawarthanordic.ca.
Location: (details emailed to eligible members)
Date: Monday, November 8, 2021
Time: 7:00pm
Come and be part of the volunteer team onsite at Kawartha Nordic on the following dates between 11am and 4pm and participate in trail clearing and site preparation for the upcoming ski season.
Dates:
October 16 and 17 - cancelled due to heavy rain forecast
October 23 and 24
October 30 - cancelled due to rain forecast
October 31
The tasks will be outlined on a whiteboard outside the rental trailer. Some of the tasks requiring attention are:
Firewood cutting, chopping splitting, and disbursement

Clearing the trails of debris and dead fall and trimming back.

Cleaning up growth around the trailers, lodge, stadium, and surrounding area

Disbursement of picnic tables

Relocation of asphalt
One area of fall trail work worth special mention is the revival of the old Adam Scott North trail, joining Adam Scott and Kenner north of Fisher. Work along this 700m area will be a bit more demanding than the other trail prep, but maintains historic value for the Kawartha Nordic trail network. This trail is being reopened as a 'wilderness' ungroomed trail for classic skiers.

Please bring what gear you have: shovels, loppers, clippers, axes… and dress to get dirty (work gloves, boots, eye protection etc.) Do what you can, every bit helps!
We ask that you continue to practice social distancing and wear your mask when in close proximity to others. The main Woodfine lodge and all outlying cabins will remain closed, but the washrooms and outhouses are still available for use. Please follow all posted COVID directives.
Notes:
February 5th sessions moved to the afternoon due to cold temperatures. Group 1 will be 12:00 pm to 1:30pm and Group 2 will be 2:00 pm tp 3:30 pm
January 29th session is moved to January 30th due to cold temperatures. Please check your email for details and start times.
January 15th session is moved to January 16th due to cold temperatures. Please check your email for details.
Youth Programs including Bunnyrabbits, Jackrabbits, Racing Rabbits, and Track Attack focus on skills and fun! For children from age 4 to 12, these programs are scheduled for 8 weeks in January and February 2022 on Saturdays (January 8, 15, 22, 29 and February 5, 12, 19, 26)
Again this year: to reduce crowding, morning (10am to noon) and afternoon (1-3pm) sessions will be offered for Bunnyrabbits, Jackrabbits and Track Attack. The Racing Rabbits program will run only in the afternoon (1-3pm) as well as Wednesday evenings.
The main focus of all our youth lessons is fun on the snow. Within each program we aim to address the needs of beginner and experienced skiers, sometimes in separate groups.
For more information check out our programs online or take a look at our Youth Program Handbook.
Be sure to review the Covid-19 protocols for this ski season in the Return-to-Sport plan before you register and before each session.
Membership and youth program registration
October is the time when membership and program registration starts at Kawartha Nordic!
Advanced registration opens at 7am on October 11 for past members from last season. Please check your email on October 11 with all of the details you need to know to get signed up for this coming ski season.
Registration for new members will open at 7am on October 16.
Registration is completed online using our partner Zone4. Follow the links on the membership or youth programs pages.
The KN Board of Directors and Staff frequently hear ideas from members on future possibilities for development. This outline is meant to be a gathering place for brainstorming and consideration of possibilities. Some of these ideas may never become viable while others may in future become reality at our club. As a starting point, the KN Board and Staff have prioritized the ideas based on need and strategic direction.
Priority A — Ideas identified as urgent needs, which, if possible and approved, could move forward before next season
Priority B — Ideas which may possibly be approved in the near term, but which require more development and information gathering before any decision could be made
Priority C — Ideas worth considering but which offer no urgency at this time and are neither scheduled nor approved
If you would like to offer feedback or support, please submit it to board@kawarthanordic.ca or reach out to any KN Board member.
For Priority A & B items in particular, we would like to hear from you by 31 August 2021 as the Board studies possibly moving forward with implementation for Priority A items and with investigation and planning for Priority B items.
The remainder of this document provides a discription of the various ideas the Board has heard along with some maps showing possibilities.
read more
We would like to thank everyone who participated in the Kawartha Nordic photo competition this season. It was not an easy decision to make with all the lovely submissions The winning photos will be framed and displayed in the Woodfine Lodge.
This will be a yearly challenge at Kawartha Nordic, so get your cameras ready for next season!!
Congatulations to...
Kyler Amsbury 1st place for the Skiing category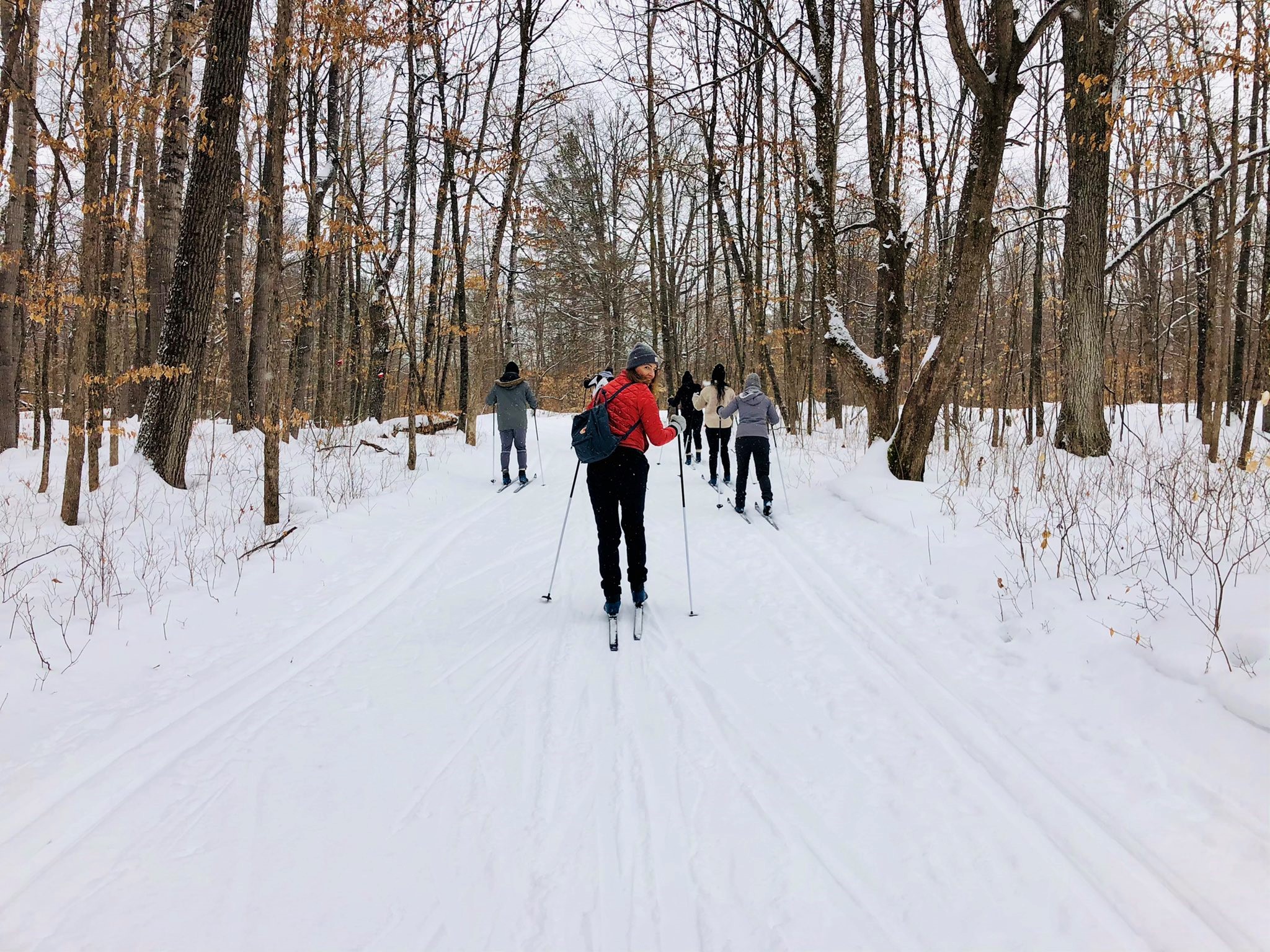 Ben Taylor 1st place for the Nature category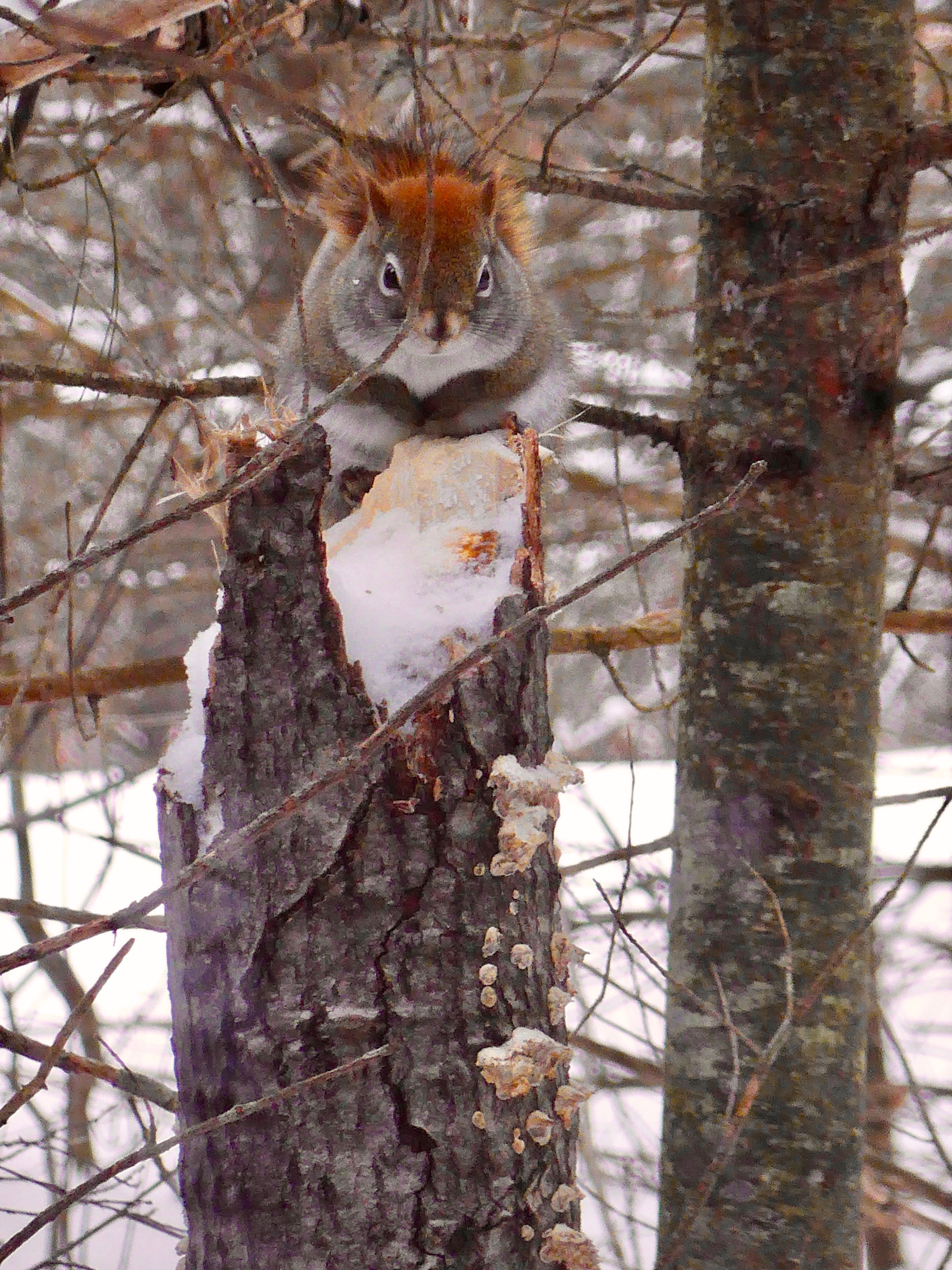 Derek Abrams 1st place for the Family category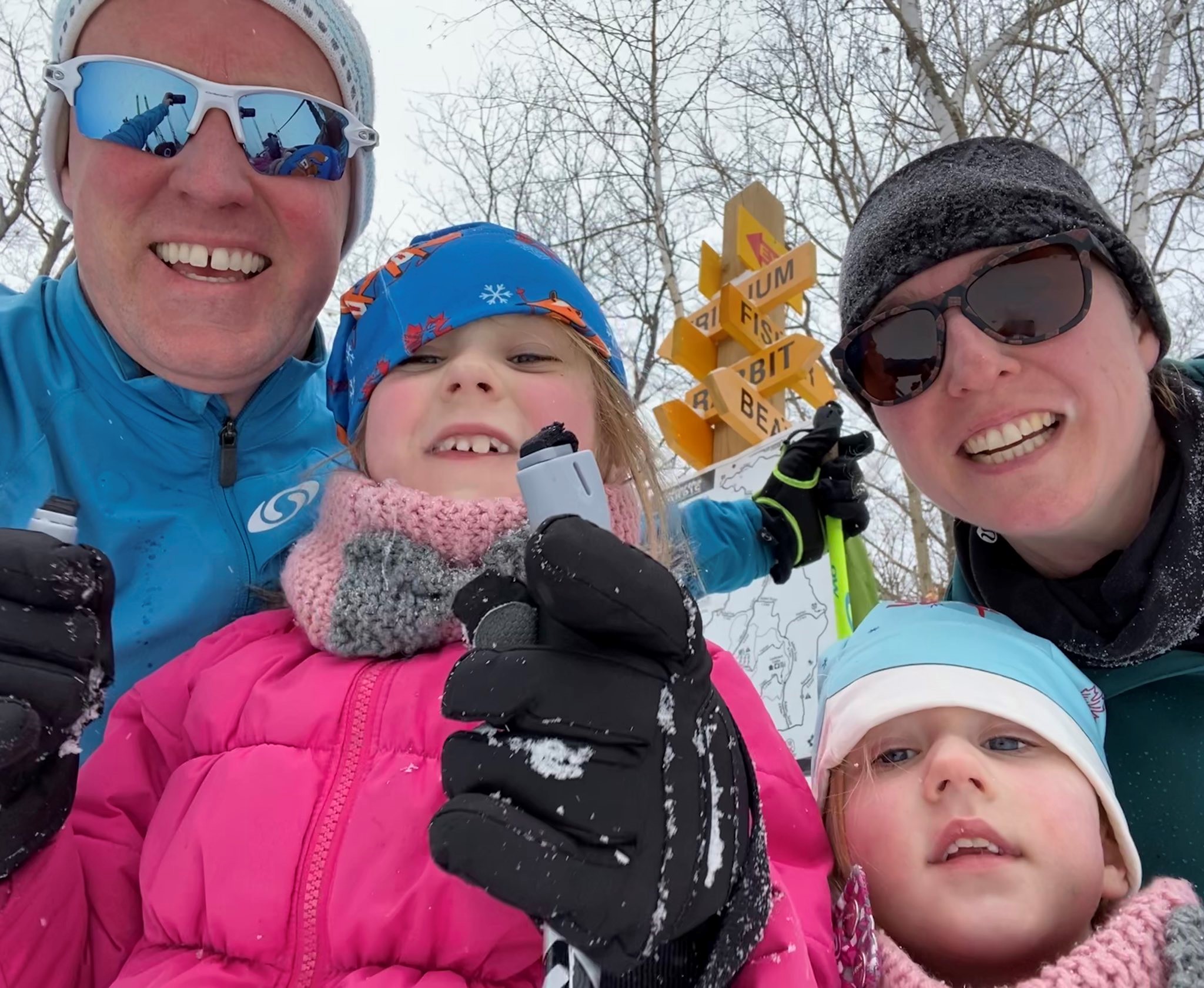 Today, the Peterborough Health Region (Peterborough County) moved into a Red-Control Zone as part of Ontario's COVID Response Framework.
This new level brings a few additional restrictions and guidelines on top of those already in place and practiced as part of Kawartha Nordic's overall COVID Safety Plan.
KN must collect contact information and COVID screening responses from all employees, volunteers, and visitors, unless they are on-site only to exercise on their own and won't be interacting with KN staff or program groups. This information will be kept on file by KN, and released to Peterborough Public Health upon their request.
Outdoor social gatherings and organized events are limited to 25 people, and must adhere to physical distancing and mask guidelines.
Outdoor instructional groups are limited to 25 people total across all groups on the KN premises at the same time.
Team sports, and any games or sports that would likely result in individuals coming within 2m of each other are not permitted.
Please use the new KN COVID-19 Screening Tool each day before you visit Kawartha Nordic.