Thank you to all our hearty volunteers and athletes that braved the ice, torrential rain, thunder and lightning to support or compete in this year's Kawartha Nordic Skiathlon. The weather cleared up in time for the start, and Dave Woodfine was able to set some unexpectedly great trail conditions.
Online results with lap times are now available.
Congratulations to everyone.
The high school COSSA and CISAA Nordic Ski Championships has been re-located to Lakefield College School for Wed 20-Feb-2019.
The new batch of Kawartha Nordic shirts and hoodies has arrived and is on sale in the rental shop. Drop in to get yours before they're gone! Proceeds support club operations and programming.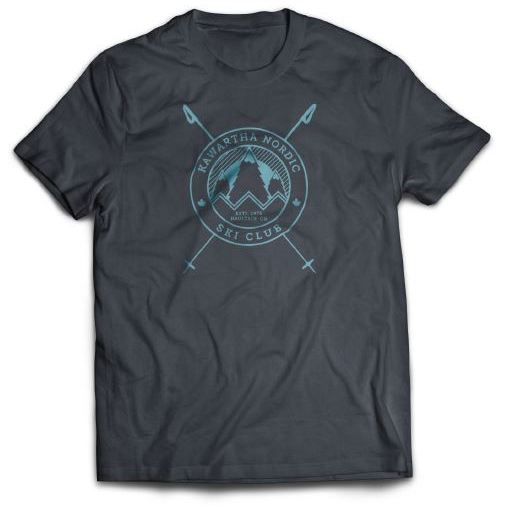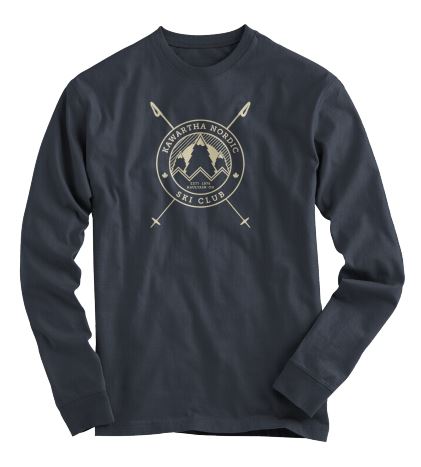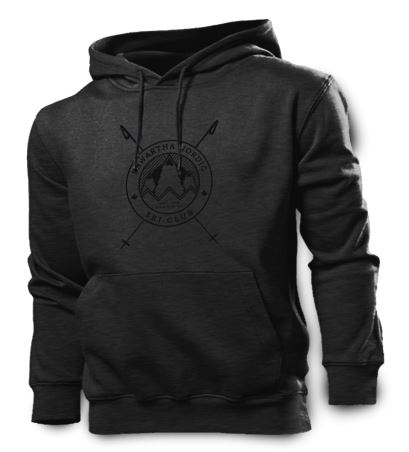 The Kawartha Invitational is an elementary and high school Nordic ski race being hosted at Kawartha Nordic on Wed 14-Feb-2019.
Due to a lack of cooperation from the weather, we regrettably are unable to host the Kawartha Nordic Skiathlon on the original date (Sun 10-Feb-2019).
We have rescheduled for Sun 24 Feb 2019, knowing that this is an imperfect solution that presents a conflict for anyone travelling to the Ontario Youth Championships in North Bay. At this time, we are still working out how this change will effect the SOD Paraffin race series.
If your plans do not allow for this change in date, please contact racekawarthanordic@gmail.com and we will process a refund through zone4.
This year's Double Double is on Sunday, March 3 (or Medium Regular or whatever you make it). Come on out!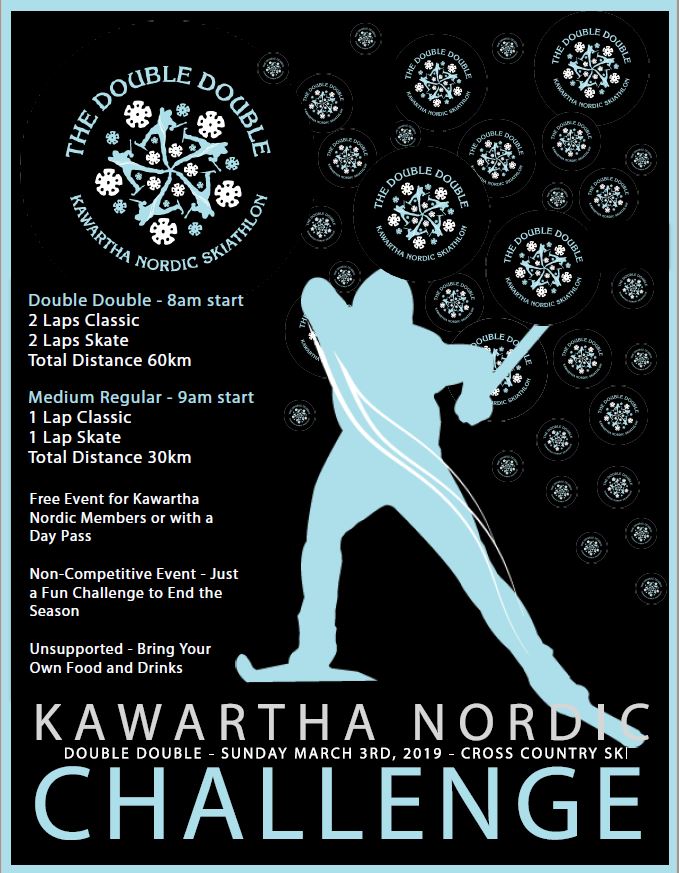 The local high school Nordic ski racing teams will be at Kawartha Nordic Wed 9-Jan-2019 for a morning of training together and an afternoon of informal sprint racing.
Kawartha Nordic Youth Programs including Bunnyrabbits, Jackrabbits, Jack Attack and Traack Attack run from 1–3pm on Saturdays in January and February.
For more information check out our programs online or take a look at our Youth Program Handbook